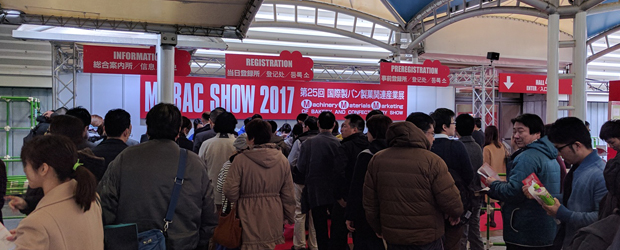 "2017 MOBAC SHOW / 25th MACHINERY, MATERIALS, MARKETING OF BAKERY AND CONFECTIONERY SHOW" is the business show about machinery and equipment, tools, raw materials, needed for the bakery and confectionery industry.
The show aims at the highest level of quality and reliability, as a comprehensive professional exhibition and to open up the future of the bakery and confectionery industry, and also to encourage the creation of new demand, as well as provide a forum for industry exchange, improvement of development of rich food culture of food industry.
The session opens four days of Feb 22 to 25, 2017. The venue is Intex Osaka.

The official homepage of 2017 MOBAC Show:http://www.mobacshow.com/