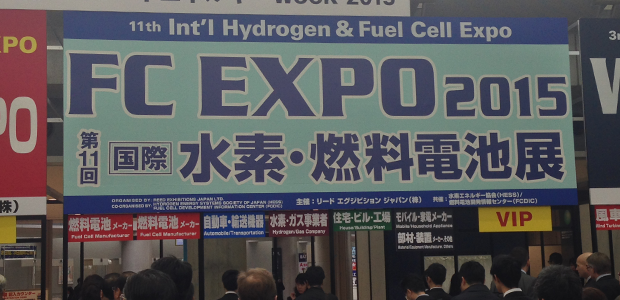 FC EXPO 2015 ~ 11th [international] Hydrogen & Fuel Cell Exhibition is international exhibition for the research and development of hydrogen and fuel cell, technology for parts and materials required for manufacturing.
As simultaneous joint exhibiton, WIND EXPO 2015 ~ 3rd [international] wind power exhibition ~, PV EXPO 2015 ~ 8th [international] solar cells Exhibition, 6th [new energy] prototype and processing Exhibition, 6th [international] Rechargeable Battery Expo – BATTERY JAPAN 2015, 6th solar power generation system construction exhibition, 5th [international] smart grid EXPO, 5th Eco House & Eco Building EXPO, 1st Power Liberalization EXPO will be held.
This year the organizer is planning the exhibitors of 1580 companies, visitors of 80,000 people.
Session is three days from February 25 to 27, 2015. Venue is Tokyo Big Sight.

The official homepage of FCEXPO_2015:http://www.fcexpo.jp/