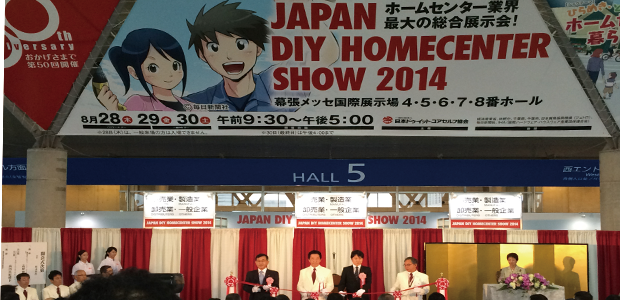 "JAPAN DIY HOMECENTER SHOW 2014″ is a comprehensive exhibition about wide range of products related to DIY.
This year's theme is "Inspiration, fun everyday! Fun of life ∞ (infinite) with Homecenter!" to introduce a variety of tips and how-to of comfort, fun of lifestyle residence.
The show is planning a number of visitors to 150,000 people and 489 exhibitors this year.
The show opens three days of August 28-30, 2014. The venue is Tokyo Big Sight.

The official homepage of JAPAN DIY HOMECENTER SHOW 2014:http://www.diy-show.jp/